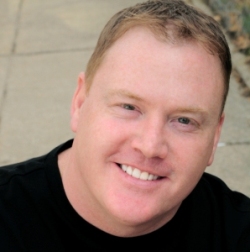 During high school Ed Gerety was a student athlete and class leader. He was captain of his football and baseball teams, a member of student council, S.A.D.D., F.B.L.A. and other youth organizations. This led him to become one of the first inductees into his High School Hall of Fame. While attending the University of New Hampshire, Ed began to volunteer and speak at different schools and youth leadership conferences teaching workshops and giving keynote speeches on the topic of leadership.
Inspired by working with youth and knowing that what he was teaching was making a difference, Ed decided in his junior year of college that speaking professionally was what he wanted to do for a living. As a result, when Ed graduated with his Bachelor of Arts degree in Communications he established his own business: Gerety Presentations at age 22.
Since that time Ed has spoken to audiences in all 50 states, Canada, and Europe. He is an experienced keynote speaker and leadership trainer at national youth leadership conferences, colleges and universities, and schools across the country, Ed is recognized for his unique ability to connect with audiences about real issues. Through his personal experiences, humor, and insights Ed teaches the principles and skills that are essential to the development of leaders. His powerful programs leave a lasting impact.
"You can not always control circumstances, but you can control your own thoughts." – Charles Popplestown

— Ed Gerety (@EdGerety) November 27, 2013
Ed has done and continues to do extensive studying in the area of leadership, and peak performance. He has completed the Boston Marathon three times. Ed is the author of: Combinations: Opening the Door to Student Leadership, College Crossroads and is a contributing author of three books in the popular Teen Power series with over 250,000 copies in print. He is also a contributing author of, Lessons from the Road: Inspirational Insights by Leading Speakers in Education.
He currently serves on the National Board of Directors for the National Speakers Association. The National Speakers Association awarded Ed their highest earned designation, Certified Speaking Professional (CSP), an honor held by less than 10% of speakers who belong to the International Federation of Professional Speakers. Ed lives in New Hampshire with his wife and two children.