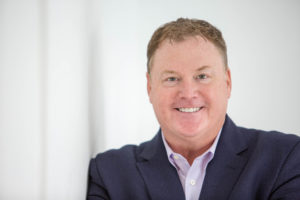 Ed Gerety is an author and one of the top professional youth speakers and leadership trainers in the United States. Through his personal experiences, inspirational stories, and powerful lessons, Ed teaches the life skills that are essential for our youth to develop as leaders in school and in life. These skills include respect, character, gratitude, leadership, attitude, and making a difference.
Ed's programs are relevant and critically important because these life skills are often being overlooked and not taught in today's fast paced technology driven world.
Whether he's speaking to students, educators, or parents in middle school, high school or top colleges such as Northwestern University, Fordham University or the University of Southern California, Ed has the unique ability to connect with the hearts and minds of his audiences about real issues. He firmly believes that it's never too early or too late to improve yourself, to start following your dreams, or to strive to be a leader.
Growing up, Ed's parents encouraged him to get involved in extracurricular activities
and to learn the skills essential to succeeding in school and in life. As a result of his high school experiences and achievements, including being named Captain of both his football and baseball teams, he was inducted into his high school Hall of Fame.
While attending the University of New Hampshire, Ed began to speak at different schools and youth leadership conferences. Inspired by working with young people, and knowing that what he was teaching them was making a difference in their lives, Ed realized that he wanted to speak professionally.
So, at age 22, after graduating with his B.A. Degree in Communications, Ed started his own business committed to helping others reach their full potential. As an experienced keynote speaker and leadership trainer, Ed has spoken in all 50 states, plus Canada, and has reached over 2 million people with his powerful and inspirational messages. Plus, he builds long-term relationships with his clients, having worked with many of them for more than 20 years.
Ed is the author of Combinations: Opening the Door to Student Leadership and a contributing author of four books on leadership and personal development. He recently completed serving his sixth year on the National Board of Directors for the National Speakers Association (NSA). The NSA awarded Ed their highest earned designation, Certified Speaking Professional (CSP), an honor held by less than 10% of speakers who belong to the International Federation of Professional Speakers.
Ed continues to do extensive studying in the areas of leadership and peak performance and has completed the Boston Marathon three times. He lives on the seacoast in New Hampshire with his wife and two children.