How do we work together to create a positive school culture and connect with students to help them reach their full potential?
Schools and conferences hire Ed Gerety for his one-hour keynote that teaches the principles and skills to answer that question. Ed instantly captures the audience's attention through his passion, personal experiences, humor and real life examples. His keynote speech is high-energy, interactive, and leaves a lasting impact.
Some of the schools and conferences that have teamed up with Ed to work with educators and administrators include: Jefferson-Lewis BOCES Student Centered Leadership Conference, Northeast Metro Technical High School, National Association of Student Council, and National Honor Society to name a few.
Ed's keynote speech is 60 minutes in length. There are three reasons why state, regional, and national schools and organizations choose Ed as their keynote speaker.
EXPERIENCE: For more than a decade Ed has captured the attention of audiences both small and as large as 4,000 people through his inspirational and educational programs.
LASTING IMPACT: Ed's passion, humor, and powerful message on respect, responsibility, leadership, and making a difference leaves a lasting impact.
AUTHENTIC: Conferences continually bring Ed back because he delivers. He's the same person off the stage as he is on it.
Keynote Program Description
Title: "Combinations; Unlock the Potential i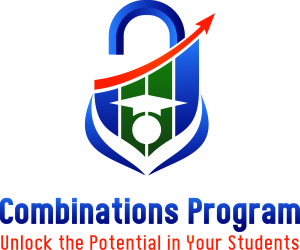 n Your Students"
Ed Gerety is a leading speaker and author on youth leadership in the United States. In this inspiring and high-energy keynote, he shares the five principles that are essential to creating a positive school culture; respect, responsibility, gratitude, positive attitude, and kindness. Ed teaches techniques that educators can use to help students reach their full potential and develop as leaders. This program will energize those who work with youth to stay focused on their commitment to making a difference.